See on Scoop.it – Using Technology to Transform Learning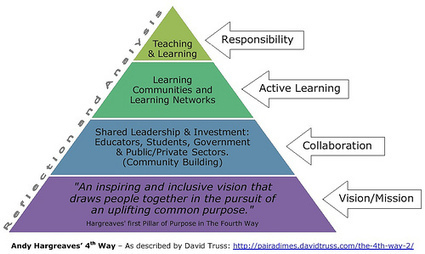 Dave Truss refers to the Participant's Manifesto he wrote some time ago. He shares that "If we are going to move learning on a path of greater personalization, then we need to start with the expectations of the learners (be they educators, students, parents or community members) in our learning spaces, (be they physical or digital spaces).
He refers to George Siemens Duplication theory of education value, Mark Treadwell's video on The Global Transformation in Education, and Andy Hargreaves 4th way and then provides his own beliefs about not focusing on accountability.
Dave explores personalization deeper using the Personalization vs Differentiation vs Individualization chart (Bray & McClaskey) and details the accompanying report on Assessment as Learning as it relates to Personalization.
Thank you Dave! We need to personalize the learning for our educators and our students… seeing both first and foremost as learners.
See on pairadimes.davidtruss.com